Oxygen-Controlled Room Conversions
We convert all types of rooms to high or low oxygen environments. We supply either a combination of Personal-Use, E-100 Generators or one single Commercial High-Flow system.
Any room conversion will be custom, so we encourage you to reach out to us so that we can provide an accurate estimate.
Get a Room Conversion Quote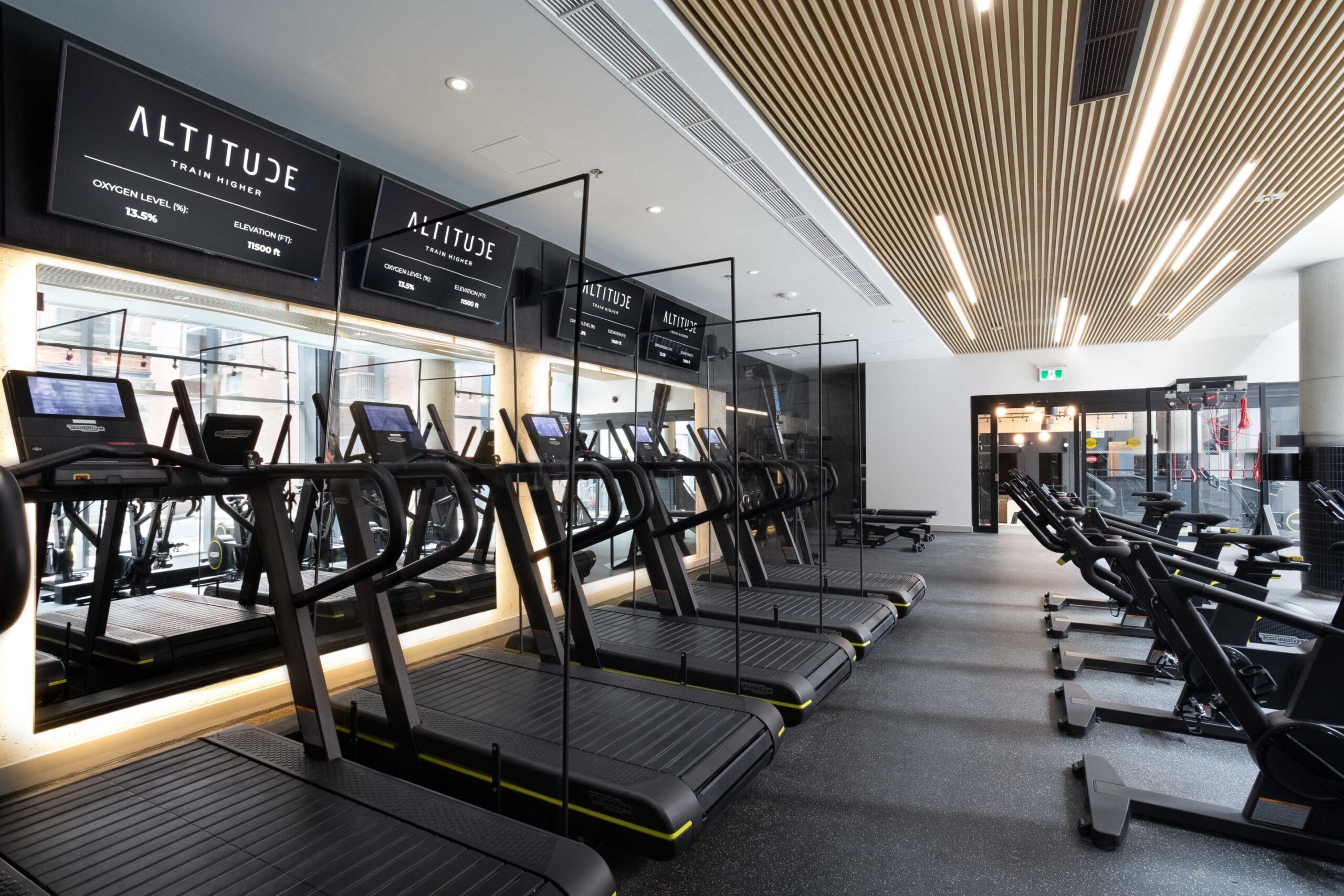 TYPES OF ROOM CONVERSIONS
Sports Performance Centers
Military Barracks / Dormitories
Endurance Training Facilities
Equine Altitude Training/Sleeping Stalls
ALTITUDE ROOM / TRAINING SPACE CONVERSIONS
Convert an existing space by sealing the room, or by adding pre-fabricated panel walls.
We work directly with architects, builders, general contractors, electricians and HVAC specialists and provide detailed sealing and installation instructions.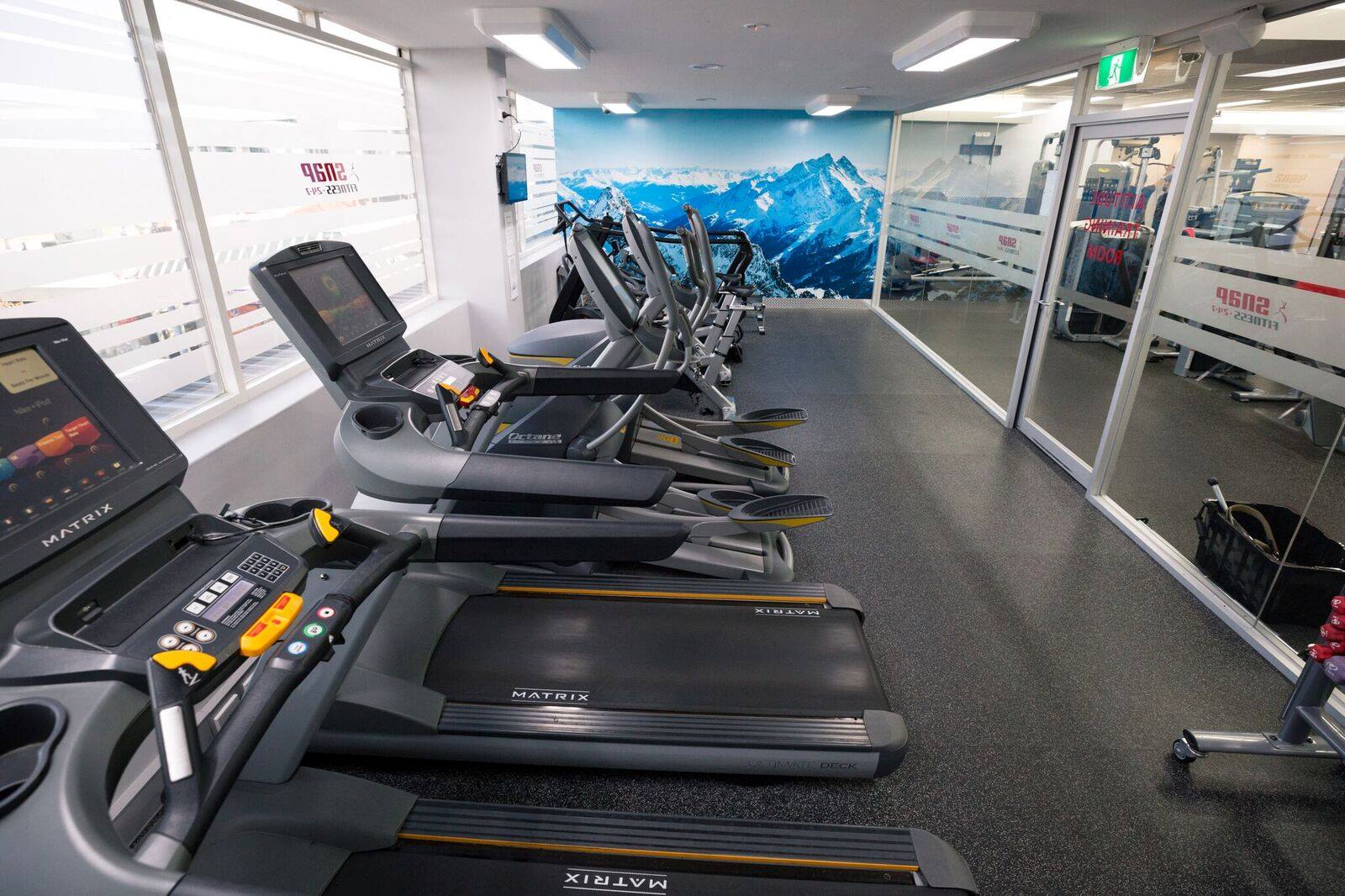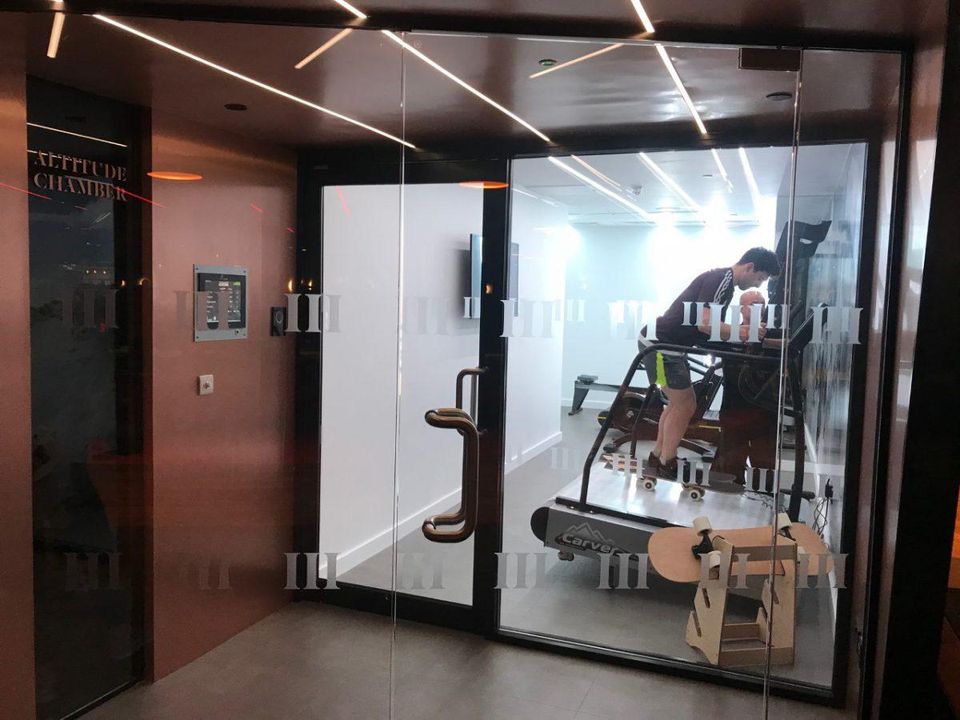 HOW WE CONVERT ROOMS TO HIGH OR LOW OXYGEN
Our team first provides a feasibility assessment of the space to determine what equipment would be required (based on the room volume and / or number of users), and what, if any room modifications would be required.
Based on our assessment, we will supply an estimate for our High-Flow Equipment and / or multiple E-100 Air Generators as well recommendations for any additional site work.
Constructing or retrofitting a room to be almost completely sealed is a prerequisite for a high or low oxygen conversion. Our team specializes in working directly with owners, contractors and builders to ensure this critical work is done correctly the first time.
Password Protected Altitude Control: Our control panel will feature 6-digit password protection, enabling only authorized users to make modifications to time/date/altitude set-points.
Low Oxygen Purity Alarm, High Oxygen Purity Alarm, Electrical System Fault: If system recognizes abnormal feedback, our system will provide a continuous flow of sea-level (20.9%) air and the system will alarm and then revert to normoxic conditions. The alarm condition will be displayed on the screen. This will be maintained until a qualified technician identifies and rectifies the fault.
Safe-Mode: If electrical is cut to building or air system, valves automatically revert to providing sea-level air, thereby ensuring the altitude chamber will return to sea-level.
Internal-Check: If our PLC reads data significantly different than last recorded data set (2 1⁄2 standard deviation), our system automatically will return to Safe Mode.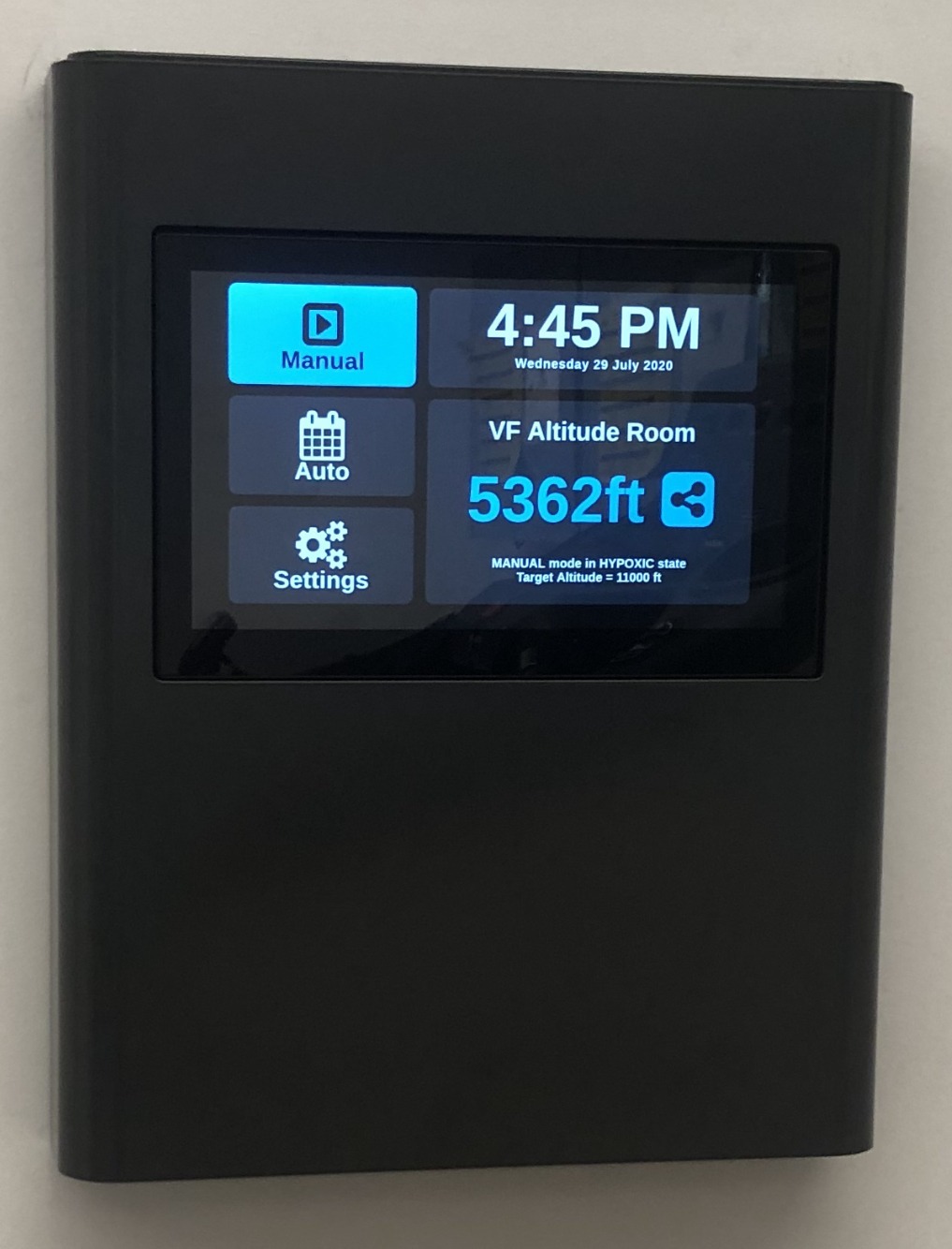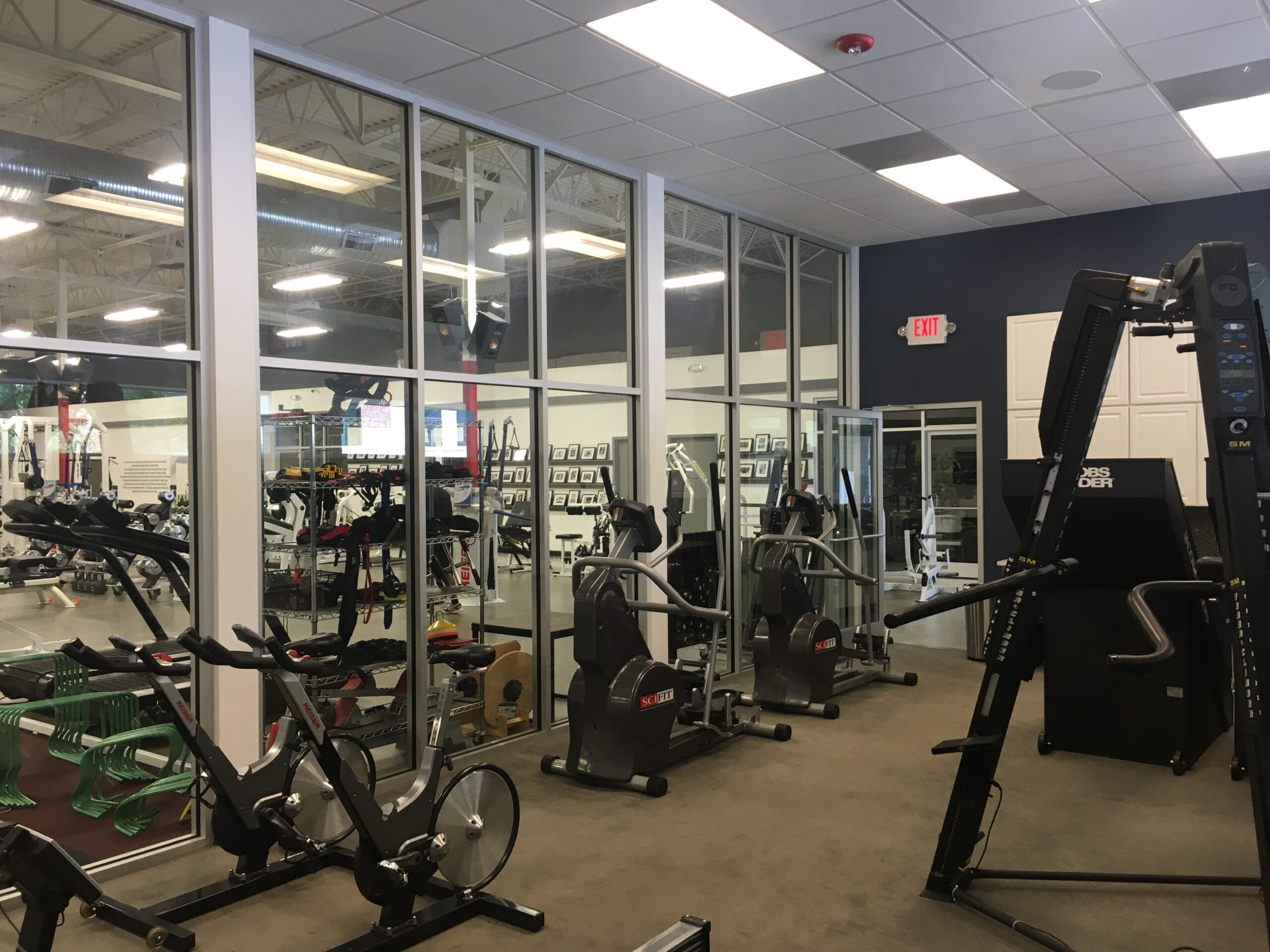 ALTITUDE ROOM REQUIREMENTS
Below are some of the requirements and recommendations for properly sealing a high or low oxygen room.
HEATING & AIR

CONDITIONING
The air conditioning for any altitude room must be a closed-loop "Split" system. The required AC system is based on the volume of the room/training space and the number of users in the room at the same time. We provide specifications to an HVAC contractor and they determine the required load or flow rate required to ensure the room can be maintained at a given temperature.  The A/C system must be installed by a licensed HVAC contractor.
Heating can be electric, or under-floor (radiant), but cannot involve vented air in the altitude room.
LIGHTING
There are several lighting options available. All lighting options including "canned lights" are available, however special care must be taken to ensure there are no gaps/leakage points.
DOOR
All doors must be sealed around the frame. We provide specifications to contractors for both materials used to construct and seal all doorway apertures.
ELECTRICAL OUTLETS
Although small, the outlets are a common place where the environment can leak. If placed on the wall or in the floor, we must ensure they are sealed.
FLOOR
The flooring can be made of many materials, the best being concrete. If floors are constructed of floating unsealed wood, the flooring must have a sealant placed on the surface to ensure all.
CEILING
If installing a custom room, you must use a solid ceiling type. Drop ceilings cannot be used as they allow large leakage levels.