We custom build oxygen-controlled chambers to any size and specification.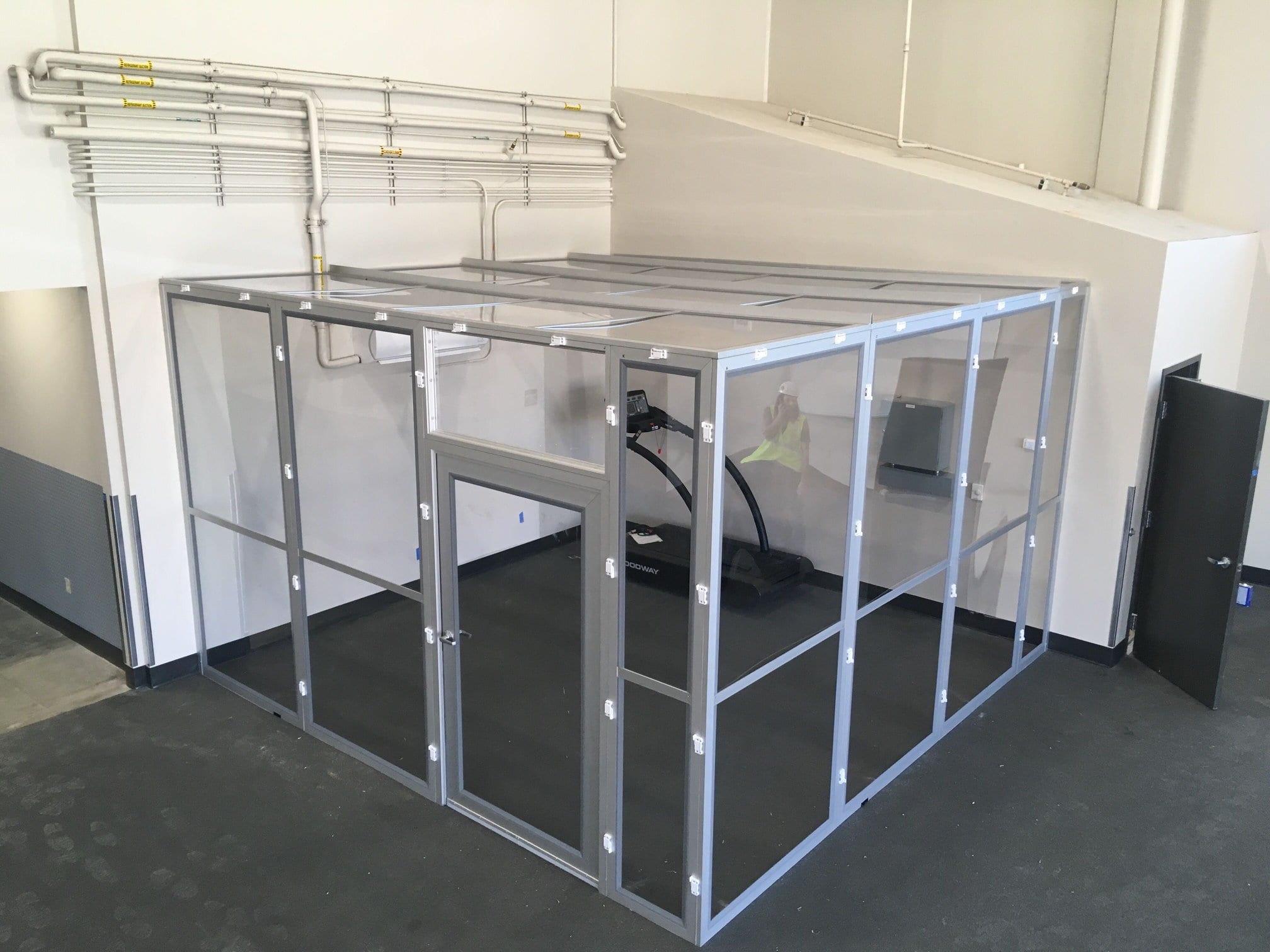 Chamber Options – Customized for your specific needs
Plexi and Aluminium, or Inflatable Altitude Chambers available
Standard Sizing Chamber options for 1-4 Users (see below)
Fully custom, we can build a chamber to any specific dimensions
Modular, Pre-Fabricated Chambers constructed of aluminium framing and plexiglass, easy to set up and take down
Modular, Pre-Fabricated Chambers constructed of aluminium framing and plexiglass, easy to set up and take down
The Inflatable Chambers set up in about 30 seconds and comes with an auto-fill pressure regulator.
Single-Wall, 2 or 3-Wall panels available (to enclose an existing wall or corner space)
Standard Sizing: 1-User 6'x8'x8′, 2-user 8'x10'x8′, 3-User 8'x12'x8′, 4-User 12'x12'x8′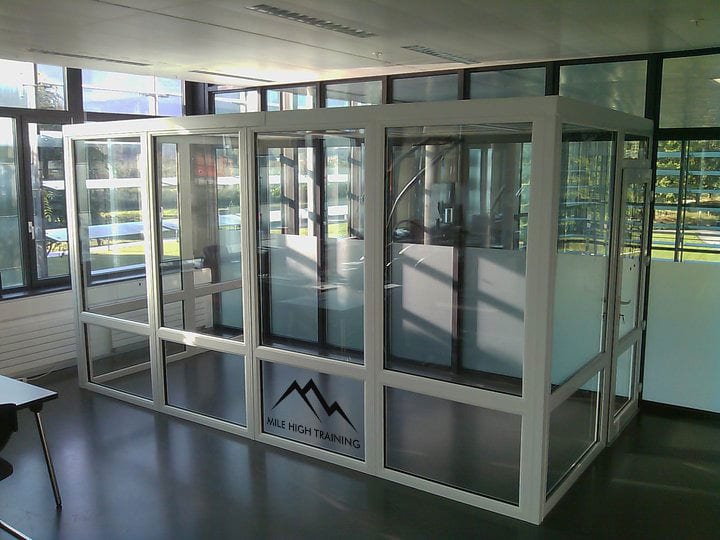 Pre-Fab Altitude Chamber Specifications
Vinyl / Poly-carb Insert with Aluminum Framing
Air-Lock design maintains a constant oxygen level within the chamber
Standard Sizing Offered. Custom built for any size/dimensions/# of users
High Flow Altitude Equipment flow-rates start at 400 liters per minute (enough for a small room/up to 4 users) and increases up to 10,000 liter/minute for larger spaces and a greater number of users (up to 50 or more).
Altitude, humidity, hyperoxic (high-oxygen), temperature control options
Split Air Conditioning Required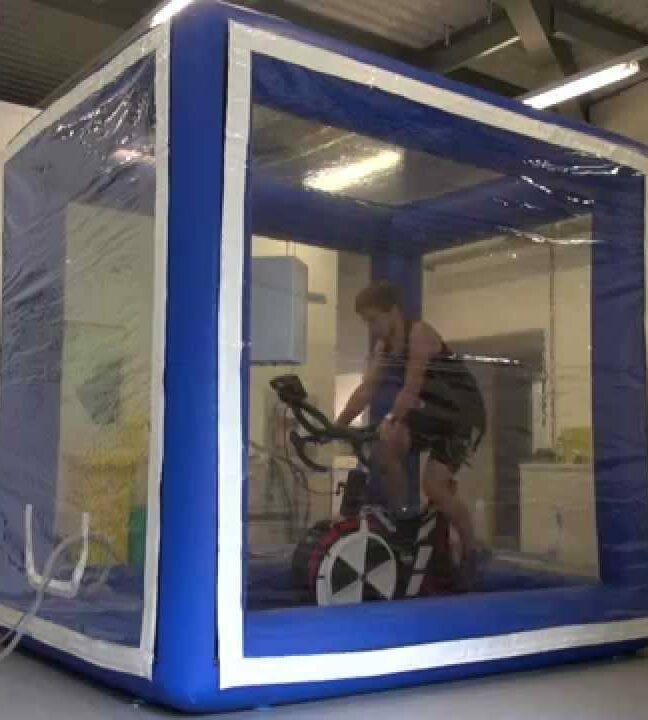 Inflatable Altitude Chamber Specifications
Inflatable Chambers are the most portable chamber available
Custom fabricated from durable rubber vinyl (similar material as a Bounce House)
Less Expensive option than a Pre-Fab Chamber, our Inflatables still come with a 2-year warranty
Compatible with both High and Low-Flow Equipment
Equipment used is determined by the size and number of users
Come with a auto-fill constant monitoring inflator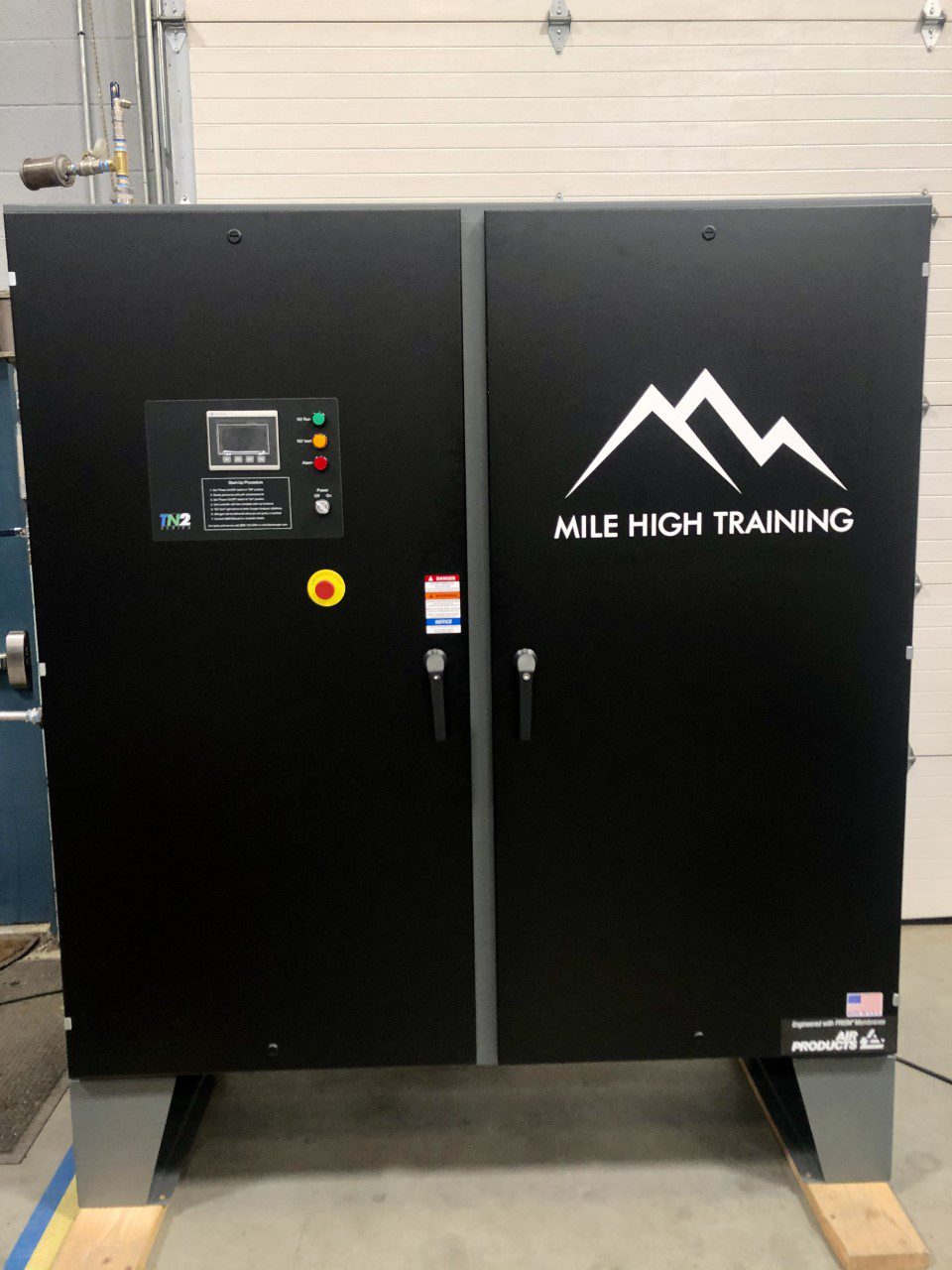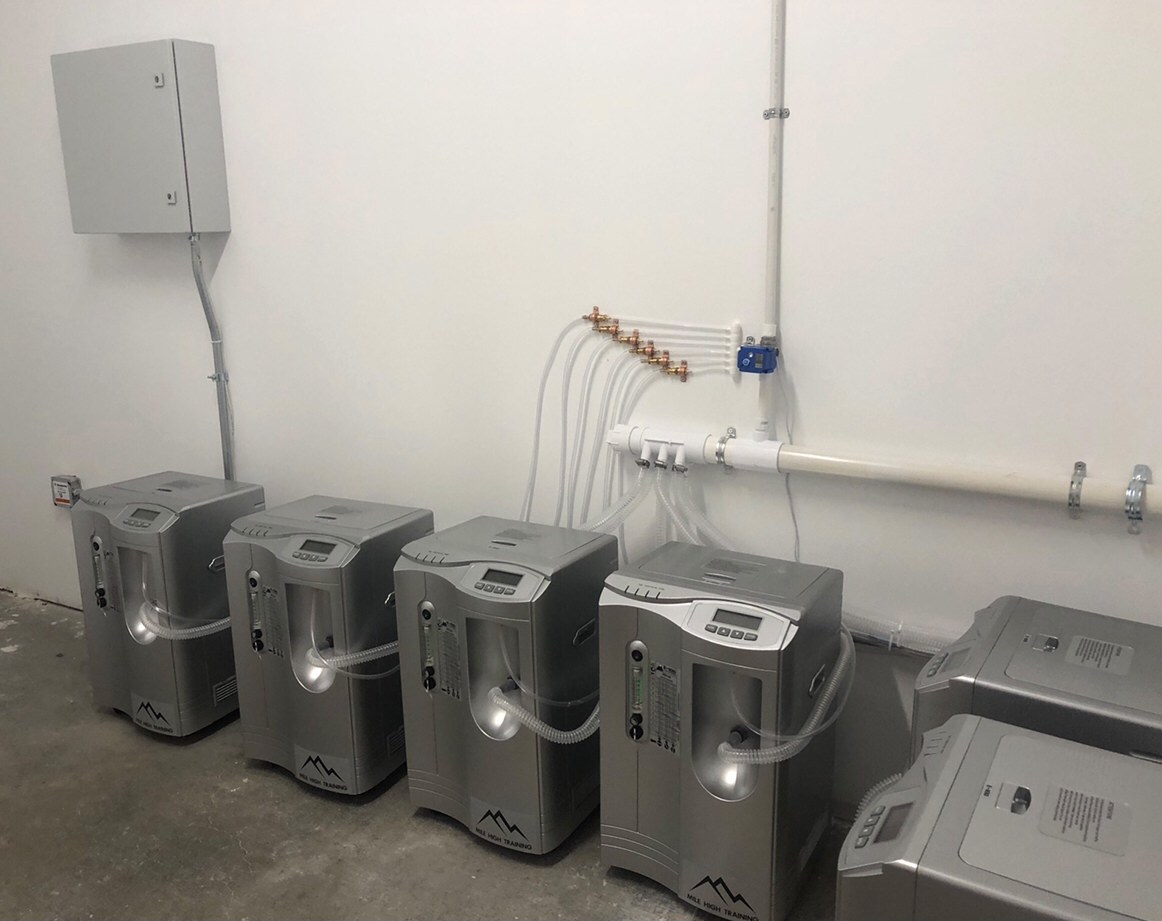 Altitude Equipment Options & Specs
Low-Flow E-100 Air Generators are paired together to convert chambers or rooms to High or Low o2
High-Flow Air System pairs with industrial compressor to provide between 500 – 5,000 Liters per Minute of air
Compressor (10Kw to 75Kw) Included with High-Flow Equipment
10" Touch-Screen Control Panel
WiFi Remote Monitoring and Control Option Available
7-Day Time / Altitude Scheduler with Multi-Stage Safety Alarms
Password Protected Altitude Setting/Display Control
Co2 Monitor, Barometric Sensor & Humidity Sensor Integration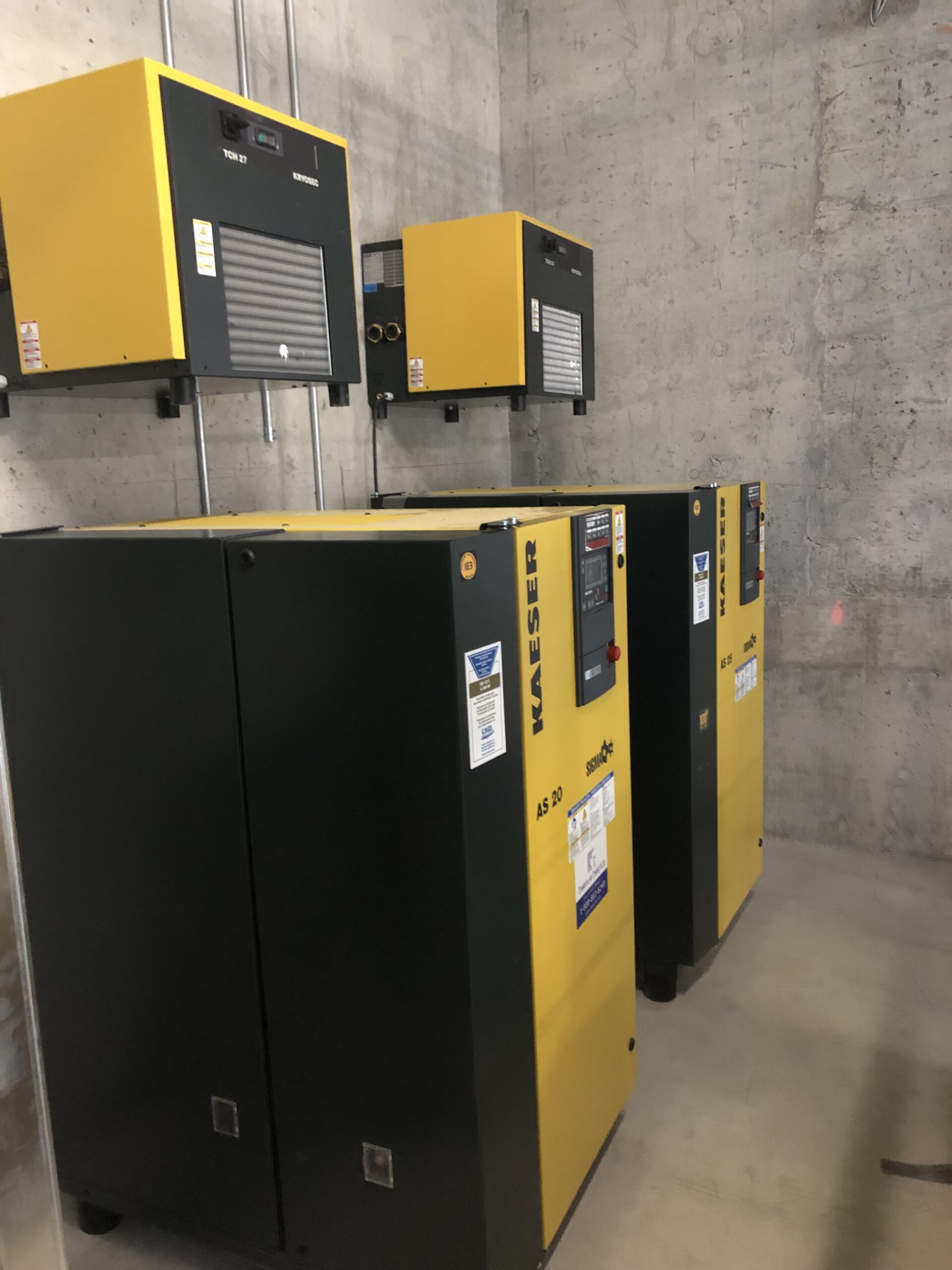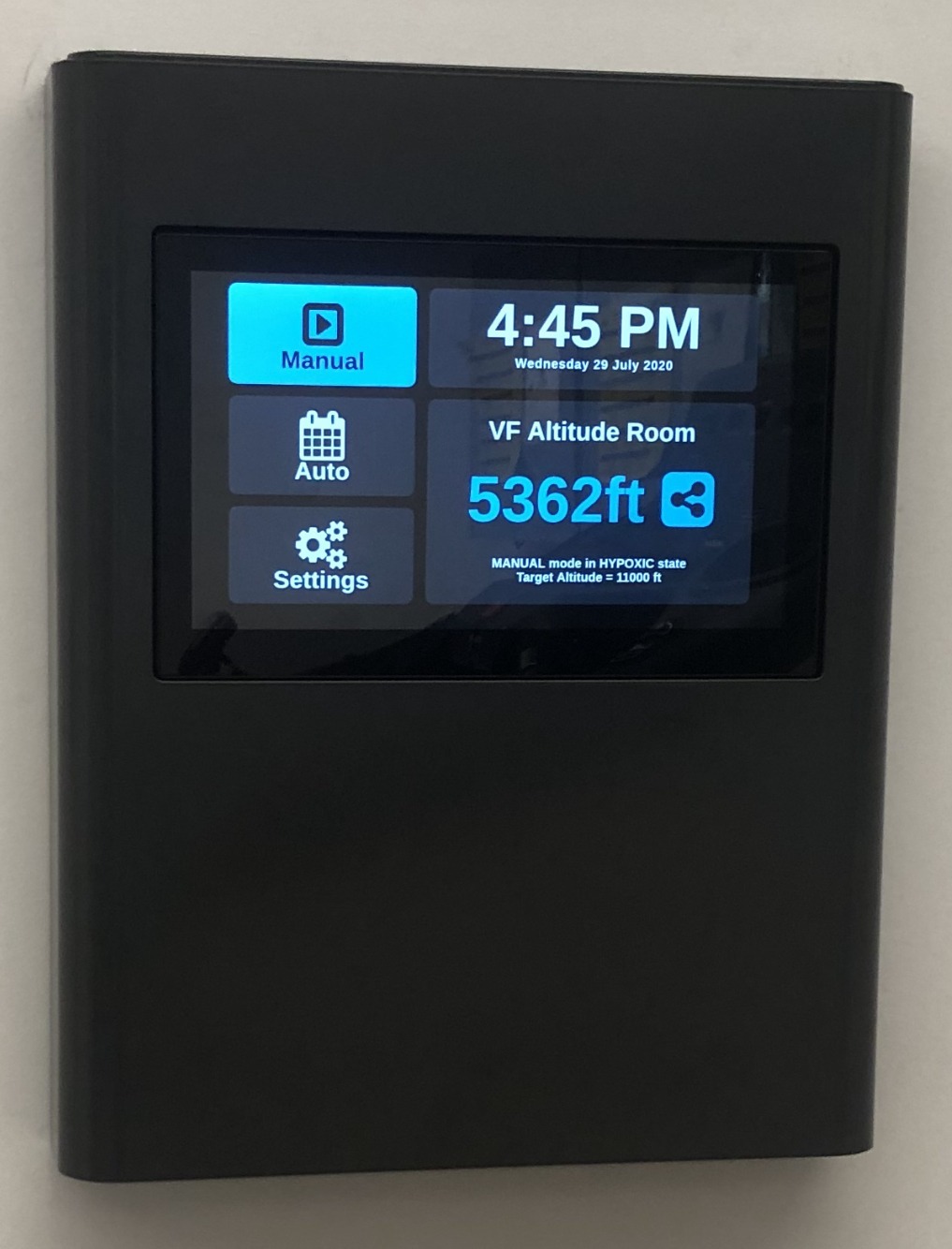 High-Flow Altitude Equipment Safety Features
Password Protected Altitude Control: Our control panel will feature 6-digit password protection, enabling only authorized users to make modifications to time/date/altitude set-points.
Low Oxygen Purity Alarm, High Oxygen Purity Alarm, Electrical System Fault: If system recognizes abnormal feedback, our system will provide a continuous flow of sea-level (20.9%) air and the system will alarm and then revert to normoxic conditions. The alarm condition will be displayed on the screen. This will be maintained until a qualified technician identifies and rectifies the fault.
Safe-Mode: If electrical is cut to building or air system, valves automatically revert to providing sea-level air, thereby ensuring the altitude chamber will return to sea-level.
Internal-Check: If our PLC reads data significantly different than last recorded data set (2 1⁄2 standard deviation), our system automatically will return to Safe Mode.
Background on High Altitude Chamber systems
A High Altitude Chamber is the secret tool used by olympic programs, pro sports teams, and high-end health and wellness facilities worldwide. Often referred to as a hyperbaric chamber or hypobaric chamber, it's actually a normobaric, hypoxic (low-oxygen) chamber.  The 'chamber' can actually be a pre-existing room (that is then well-sealed) or a pre-fabricated chamber made of aluminum framing and vinyl / polycarbonate.  Typically people exercise in these 'altitude chambers' but we can also convert rooms for sleeping. 
Altitude Equipment / Chamber Pricing
The cost of a high altitude / hypobaric chamber is dependent on a few main factors including: room volume, number of users, and time to altitude / time between altitudes.
For smaller room conversions or altitude chambers under 15'x15'x8′, clients have the option to use multiple E-100 Altitude Generators or our commercial grade High-Flow Altitude Equipment. Using the E-100 Altitude Generators is normally the more simple route to go, but provides less control capability, and is not really intended for 24/7 usage.
On the other hand, the High Flow Equipment is designed for 24/7 usage and comes with both an industrial air compressor which in some cases will require electrical modifications. Generally speaking, we recommed the High Flow Equipment for large chambers, or room conversions, or when there will be many people training at the same time. Each of our Elevate High Flow equipment is custom built for each project – just let us know your idea and we can provide the proper system based on requirements and budget.